Site Notice
Information provided according to Sec. 5 German Telemedia Act (TMG):
Jakob Pollinger
Hotel Villa Eichenau
Bahnhofstraße 11
82223 Eichenau
Contact:
Telephone: 08141/7370
Telefax: 08141/73792
Email: info@villa-eichenau.de
VAT:
VAT Id number according to Sec. 27 a German Value Added Tax Act: DE 131516972
Supervising authority:
Landratsamt Fürstenfeldbruck
Münchner Str. 32
82256 Fürstenfeldbruck
Responsible for contents acc. to Sec. 55, para. 2 German Federal Broadcasting Agreement (RstV):
Jakob Pollinger
Bahnhofstraße 11
82223 Eichenau
Dispute resolution
The European Commission provides a platform for online dispute resolution (OS): https://ec.europa.eu/consumers/odr.
Please find our email in the impressum/legal notice.
We do not take part in online dispute resolutions at consumer arbitration boards.
Image sources:
Photos are from Mr Jakob Pollinger
and
Photos (Munich/Oktoberfest) from pixabay.com. All images and videos provided on Pixabay are in the public domain in accordance with the Creative Commons CC0 disclaimer. The pictures and videos are therefore not subject to any copy rights and can – modified or unchanged – be used free of charge for commercial and non-commercial applications in digital or printed form without image credits or reference. Nevertheless we appreciate a voluntary link to the source Pixabay very much. https://pixabay.com/de/service/terms/#usage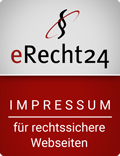 Position
Businessrabatt
Do you need a hotel room for your employees?
For our companies with ID code for our special Business Off!
You don't have any ID code book repeated our hotel? Just call: +49 (0) 08141 7370
Specials
free parking in front of hotel
S-Bahn-Station 500 m away from hotel
ideal starting point for shopping and sightseeing
Transport
To airport: 48 km
Driving time: 40 min
Ausflugsziele
Augsburg (Fuggerstadt)
Fünf-Seen-Land
Garmisch-Partenkirchen – Zugspitze
München with places of interests